SO APPARENTLY TIF (

ladytiferet
) AND I COULD RUN THE BEST BROTHEL IN TOWN IF WE PUT OUR MINDS TO IT, SINCE OUR PIMPING POWERS ARE CLEARLY OF SUPREME QUALITIES, because after we've pimped out the wonderful:
and it blossomed like an apple tree in the spring!!
therefore it is only fair if I pimp all the wonderful fills that have come flooding the lovely meme:
WIP
Stuck, F*ck, Just My Luck
by a very talented anon whose identity I cannot possibly disclose ;)
But their Griffin voice is hilarious and spot on and Marcus, poor little trying-to-prove-himself-to-the-team Marcus might have bitten off a little too much that he can chew.
"
Griffin's done it all and he's still here – but maybe not for much longer -- finally beaten by the flu and a sex pervert.
"
COMPLETED
Keep back thy servant from presumptuous sins
by not as mysterious as she'd like:

naninande
whose very presence makes me go--->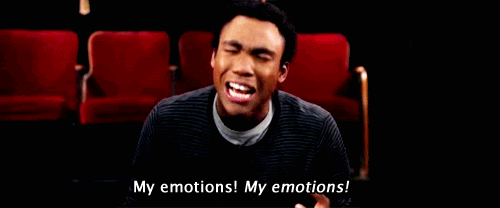 , she's definitely in the top ten of my favourite fanfic writers ever. ALSO PRETTY MUCH CATERS TO ALL MY NEEDS. I will go live under a table with her any day.
Griffin/Roland, dub-con of a wicked sort.
"You wanna hear a Bible quote, Roland? I know you fancy yourself an expert on that shit. Wait, I've got one for you right here. Whoops, sorry, other pocket."
AND SINCE SHE LOVES ME
she also wrote beautiful Griffin/Millie
COMPLETED
Good Thieves of Burning Cars
"
His pillow smells like sweat and man and leather, like maybe he's slept here in his jacket, just dropped down without undressing. It's not a bad smell. She turns her face into it and doesn't think of David or physics-defying insanity, sleeps long and hard, well into the night.
"
COME TO THINK OF IT. I'D HAVE TO REC THE WHOLE COMM. SUCH JUST GET YER ARSE OVER THERE ALREADY. OKAY???
also the lovely

thecolourfulway
has friended me (and I blushed like a geek asked to the prom by a football captain) and youse all should check out her
lovely art.
I love her sharp, kittenish Esca and her Marcus and his lazy grace. YUM.
ALSO SHIT IS GETTING REAL OVER THE THE HOOKER!MARCUS CHAINFIC. JESUS. I AM SO EXCITED AND SO TERRIFIED.
now back to writing that ridiculous fic for

bachaboska